Monday – Friday 10:30 – 23:00
Saturday – Sunday 10:30 – 02:00
We serve breakfast
8:00 AM – 11:00 AM,
lunch 11:00 AM – 4:00 PM,
late lunch 4:00 PM – 4:45 PM, dinner 5:00 PM – 12:00 AM
and brunch 10:00 AM – 3:45 PM
It's true joy o'clock, every day.
Come for the experience and stay for the amazing vibes.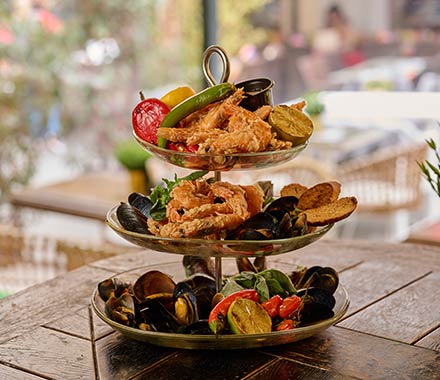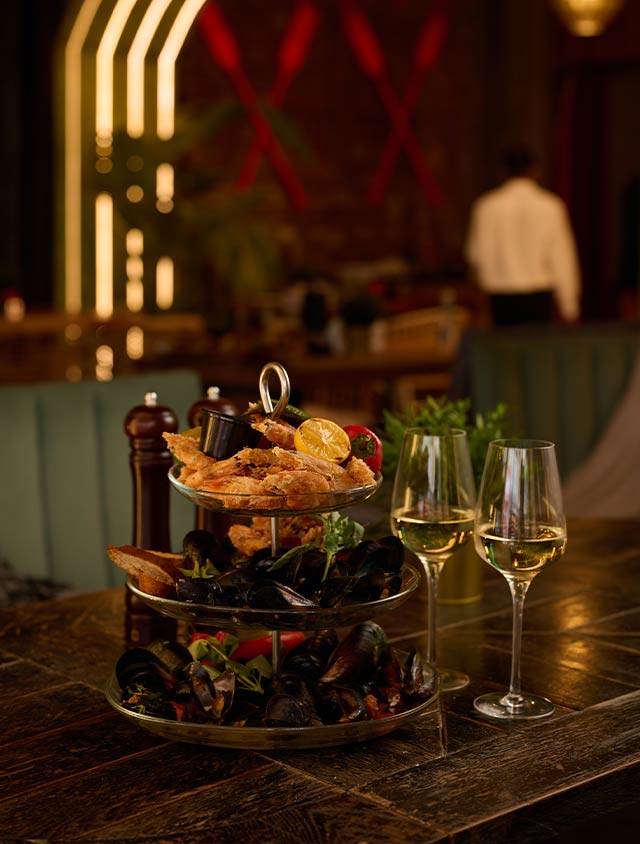 Our restaurant is located in the building that used to house the prominent Circle Repertory Theater, the 320-seat space provides a diverse array of dining options from the spacious dining room, a seat at the butcher counter, the intimate second-floor gallery with private dining and outdoor cafe.